What is CoinEx Chain?
Based on Tendermint consensus protocol and Cosmos SDK, CoinEx Chain is a public chain aiming to create a decentralized exchange (DEX) with community operation, transparent transaction rules and users' self control of assets. It includes three chains: DEX, Smart and Privacy, which are connected by cross-chain protocol to support complex decentralized financial applications (Defi), thus enhancing the privacy of the whole ecosystem.

DEX Chain
A public chain dedicated for decentralized trading, which realized permissionless one-click issuing. Also, its high performance and low fees provide accessibility to multiple applications.

Smart Chain
The Smart Chain plays a supplementary role. While ensuring the performance of the DEX Chain, it supports complex decentralized financial applications to build a larger ecosystem.

Privacy Chain
The ordinary public chain ledger is open and transparent, and cannot ensure complete privacy protection. With a dedicated privacy chain, users' privacy can be guaranteed to the maximum extent.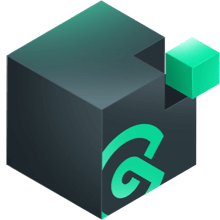 Preinstalled Token & Gas Fee
CET is the preinstalled token on CoinEx Chain, and it will be used to pay as gas fee for each on-chain operation.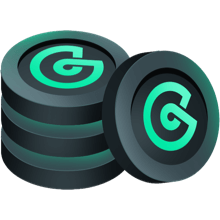 Staking and Community Governance
Users with CET holding are qualified to apply for validators, or stake CET to a reliable validator for staking rewards. Besides, they can take part in community governance through voting.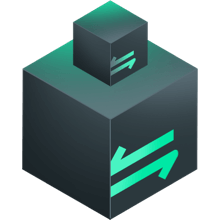 Repurchase & Burning
CET is also the platform token on
coinex.com
. By holding CET, users can enjoy specific privileges. As promised, CoinEx Exchange will repurchase and burn CET regularly.
Learn more
Select Your Wallet
Choose from the following wallets to connect with CoinEx Chain
Apply for Validator
Validator is a key role in CET ecosystem. It is responsible for the block generation, packing, broadcast transactions, confirmation, etc. of CoinEx Chain mainnet, and obtains the voting power through staking. The total voting power consists of the self-delegated part of the node and the part that the user staked to the node. Sorted by the voting power percentage, the top 42 validators will be divided into two type, available and the others. In addition, validators also need to maintain network operations, participate in community governance, create new transactions, and perform other related work.
Returns for Validator

Block Rewards

Tx Fee

Staking Returns
Responsibilities for Validator

Block Packing

Network Operation Maintenance

Community Governance Participation